The Edward Frederick Sorin Society is a group of alumni, parents, and friends who provide Notre Dame with annual contributions to provide financial aid for deserving students, further their mission and service, strengthen academics, enhance student life and support Notre Dame's areas of greatest need. For more than 35 years, the Sorin Society has made a significant difference for Notre Dame.
The Sorin Society continues to fulfill Father Sorin's bold vision that a humble log chapel would grow into a powerful force for good. Reverand Edward Frederick Sorin, a priest of the Congregation of the Holy Cross was the founder of the University of Notre Dame. At the age of 28, at the beginning of an exceptionally rigorous winter, in poverty and privation, on November 26, 1842, Sorin began the foundation of Notre Dame. Fr. Sorin and his Holy Cross brothers took possession of 524 snow-covered acres that the Bishop of Vincennes had given them in the Indiana mission fields and named his fledgling school in honor of Our Lady, in his native tongue of French, "L'Université de Notre Dame du Lac" (The University of Our Lady of the Lake). Sorin, following Moreau's example, sent out priests and brothers to found other schools and parishes throughout the United States and Canada. On Jan. 15, 1844, the Indiana legislature officially chartered the University of Notre Dame.
In the year 2015 alone, 75% of Notre Dame's students received financial aid. With the help of the Sorin Society, the university is able to continue to meet 100% of every student's demonstrated financial need. Since 1961, more than 775 Notre Dame Graduates have entered the Peace Corps. More than any other Catholic college or university. The Sorin Society provides funds to support Notre Dame's commitment to the Catholic faith, meaning, and service. Notre Dame's campus ministry provides students with a wide array of opportunities to strengthen their faith with programs such as the Alliance for Catholic Education and the Institute for Church Life. More than 80% of students participate in service projects while on campus due in part, to the funding provided by the Sorin Society. In addition to established programs and organizations, the Sorin Society funds "Areas of Greatest Need." Notre Dame relies on funding from the Sorin Society to fund some basic, most critical needs such as the dorm renewal project and lighting refurbishment.
Daniel Palmier is a gold member of the Sorin Society. During his membership, the Sorin Society has achieved great things. Through a network of more than 8,500 alumni, parents, and associates, the Sorin Society raised over $22 million last year. Contributions from the Sorin Society were distributed between need-based scholarships and ongoing research, underscoring the role of Our Lady's University as a leading research institution built upon the Catholic tradition. In addition to bolstering the university's infrastructure and addressing areas of greatest need, donations helped support innovative media platforms such as Fighting Irish Digital Media (FIDM), which provides a biopic of Notre Dame's history through on-demand video.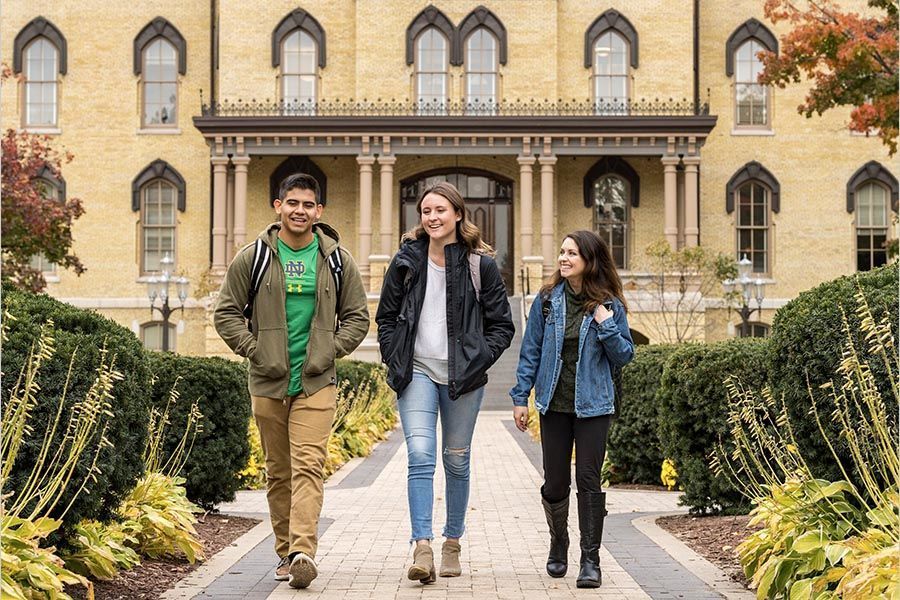 "Teamwork is a core value in my business. I believe in promoting physical fitness in the workplace; it's incredible for morale and team spirit. Working together for a common goal energizes us and brings us closer together—and as a bonus, helps us work harder for our clients, too."
Dan Palmier